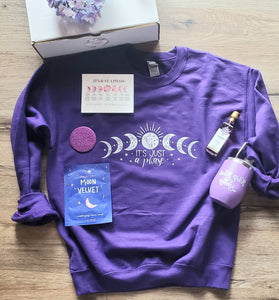 October's Good Vibes Box had all the Purple Vibes going on! This was a fan favorite because our subscribers LOVE purple. Our feature item is "It's Just a Phase" Crew neck comfy sweatshirt followed by our exclusive "Hocus Pocus" tumbler. Our witches can concoct their own potions with Lavander Elixer. Set your intentions on the Full Moon while basking in our Velvet Moon Mask. Our purple sparkly purse mirror was added in as a bonus! Happy October Witches! xo Gina Not a subscriber? What are you waiting for?  https://www.spangled-usa.com/products/good-vibes-box     Check out the sneak peek to November's Good Vibes...
---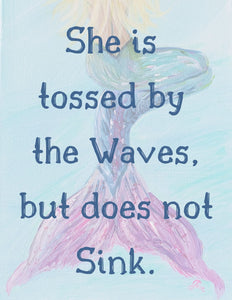 July's Box Was all about the colors os Summer & Mermaids. Let the  beauty & strength of these creatures inspire you this month! This was one of my favorite boxes to curate. I think we all agree that it is more fun to Live Life in Flip Flops!    
---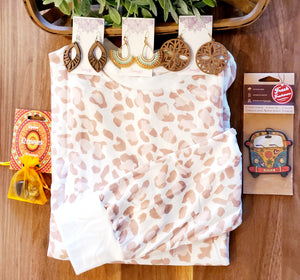 With the cooler nights of August we can feel the changes coming. We can also feel the changes in our lives. Kids going back to school, some moving out of the house. Taking care of aging parents, or new grandchildren. It may even be changes in our jobs, or what we actually want to do when we grow up! Life seems to be moving to fast sometimes. Make sure you take time for you. Get out & explore nature, relax for a moment and set your intention (dream), discover a new hobby that brings you joy. Now let your gypsy...
---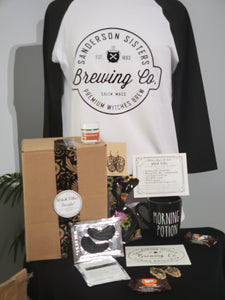 October is all about Witch Vibes and getting ready for the Spooky season!
---
This box has all the feels of traveling to a tropical vacation! (even if it's at a local beach or lake) I have been using my Ultimate tote for just about everything,  it holds all the things! The happy flamingo tags along just for fun. This box was so much fun putting together. Xo Gina